WHAT WE DO
Global Sight Solutions is an avoidable blindness charity.
It was registered with the charity commission back in the 90's by members of Guildford Rotary Club, the aim being to work with Rotary Clubs in the developing world and together establish financially sustainable eye hospitals which can provide a full range of eye care, free to the world's poorest.
​
It is100% a Rotary charity and by virtue of the work it does falls into one of the seven Rotary Foundation areas of focus and can therefore obtain generous grants to help with financing its projects.
............................
Global Sight Solutions strives to make blindness history. Our main focus is the setting up of Specialist Eye Hospitals in areas of need. We also invest in Eye Buses to transport patients to our clinics.
Because nearly all involved are volunteers or medical professionals sympathetic to the aims of Global Sight Solutions, a complete cataract operation service can be provided in India, Africa and other parts of the developing world for just £15!
Incredibly, grants can often be obtained which drives down the cost of provision to an *unbelievable £5*.
It is Global Sight Solutions' proud boast therefore that for a donation of just £15 we can solve critical sight problems and often enable the blind to see again!
With the added bonus of a grant, just £5 can enable the blind to see again!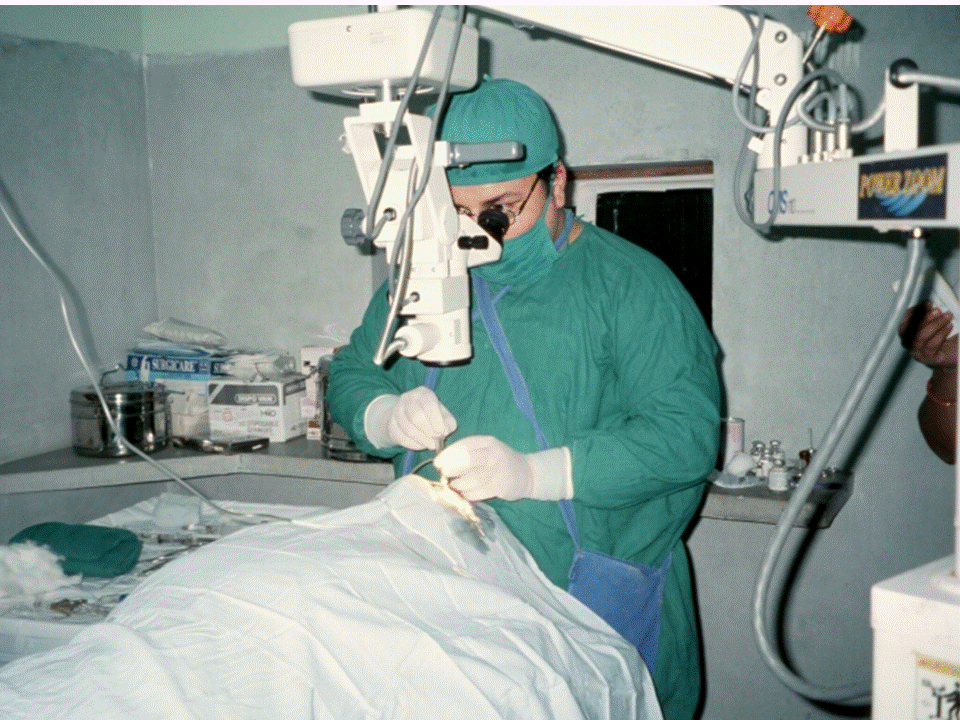 By virtue of Global Sight Solutions' tried and tested business model, every hospital to date has become financially independant within just 7 years.
As an essential part of this business ethos all hospitals are run by specifically formed Trusts which regularly undertake medical and financial audits thus ensuring transparency of both funding and surgical quality.
By establishing eye hospitals in the areas of need not only can the poor have permanent local access to such services, but as each hospital is administered locally, the services provided can be tailored and adapted to individual community requirements.
The establishment of specialist eye care hospitals and the provision of such eye care is therefore Global Sight Solutions' primary aim and core activity. There are unsurprisingly many routes to achieving this primary goal.
In addition to the provision of cataract surgery Global Sight Solutions' facilities also provide treatment for glaucoma, retinal detachment, diabetic retinopathy and similar clinically treatable sight problems.
In addition to the provision of hospitals and their immediate medical infrastructure Global Sight Solutions supports the provision of Eye Buses which enable blind and partially sighted patients to be transported over often difficult journeys of up to 100 Km from their homes, to our facilities.